Top Ten Myths About Invisalign
Once very common methods of fixing crooked teeth is using Invisalign. Invisalign is an excellent alternative to traditional metal braces. However, it is important that you receive correct information about Invisalign treatment. Here are some of the most common myths and misconceptions about using Invisalign.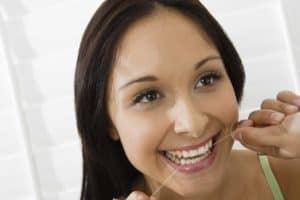 Myth 1 – Invisalign can only correct mild or moderate orthodontic conditions
Many people assume that severely crooked teeth cannot be rectified with Invisalign. In fact, the technology is effective for complicated cases. There are many people who have had very complicated dentition but were able to successfully straightened their smile with the aligners. When you considering Invisalign, consult with a skilled practitioner who can guide you in you in determining whether Invisalign is the most appropriate option.
Myth 2 – Straightening Your Teeth with Invisalign Costs More than Traditional Braces
Because metal braces have been in use longer than Invisalign, people incorrectly assume that they must spend more. This is the most common myth. Invisalign care is equivalent to straightening your smile with braces. Depending on where you receive treatment, your orthodontist can inform you on the cost benefits. Frequently, the cost of Invisalign averages around five thousand dollars and lower.
Myth 3 –Invisalign will Impair My Speech Invisalign aligners trays if fit properly will not impair your ability to converse normally. If you are having difficulty, you should consult your treating orthodontist or dentist and have them readjust it.
Myth 4 – Invisalign Treatment is Limited to Adults
Even though many adults prefer Invisalign over metal braces, it is not limited to adult users. Invisalign caters to teens and preteens with their specially designed clear trays for children. Invisalign serves as an excellent choice for children who participate in active play since it is removable and thus reduces injury.
Myth 5 – I Will Have to Restrict My Diet if I use Invisalign
Since the aligners can be removed, there are no dietary restrictions. You just need to remember to remove them before eating and place them in after your meal. You should brush your teeth after a meal so that no particles become trapped.
Myth 6 – Smoking with Invisalign Won't Cause Damage
Although the aligners are transparent, you should not smoke with them in. Because they are manufactured with a clear stainable plastic, the secondhand smoke will stain them and increase your risk of plaque and tarter. The discoloration cannot be washed of bleached.
Myth 7 – Invisalign Straightens Teeth Quicker than Metal Braces
Due to its simple construction, people falsely assume that their Invisalign treatment will last shorter than metal braces. Straightening time varies on a case by case basis. What one person experiences may differ from your own. Usually it takes anywhere from a year to several years for a completely straight simile. The duration of treatment largely depends on the your adherence to wearing the aligners.
Myth 8 – I Can Wear Invisalign Occasionally
In order for your teeth to straighten as soon as possible, you must wear them for twenty to twenty-two hours each and every single day. You should only remove them for contact sports, brushing your teeth, and eating. If you stray from wearing them, getting the results you want will take longer and increase the cost.
Myth 9 – Using Invisalign will make Keeping my Teeth Clean Harder The makers of Invisalign created it so that they can be removed without disrupting the process of straightening your smile. When you want to brush your teeth, just remove the aligners and brush and floss as you would naturally. Once done, place it back in. You should never smoke, eat, or drink with them in. This will trap food and plaque will begin to grow placing your mouth as risk of decay and cavities.
Myth 10 – I Can Buy Invisalign Online
Invisalign transparent aligners cannot be purchased on online stores like Amazon or Ebay. They can only be used under the supervision of a trained orthodontist in calgary, AB. Any business that claims that they can make Invisalign often make models that are ineffective. For Invisalign to work, your orthodontist or dentist needs to monitor your progress and adjust them as needed.
Invisalign is a A Great Option If You Know the Correct Information
Invisalign clear aligners are a excellent solution for anyone seeking discrete and easy orthodontic work. It is important however, for you to make sure that you consult with a licensed dentist or orthodontist who can provide you with the correct information.