How to Choose the Right Orthodontist in Calgary for Your Family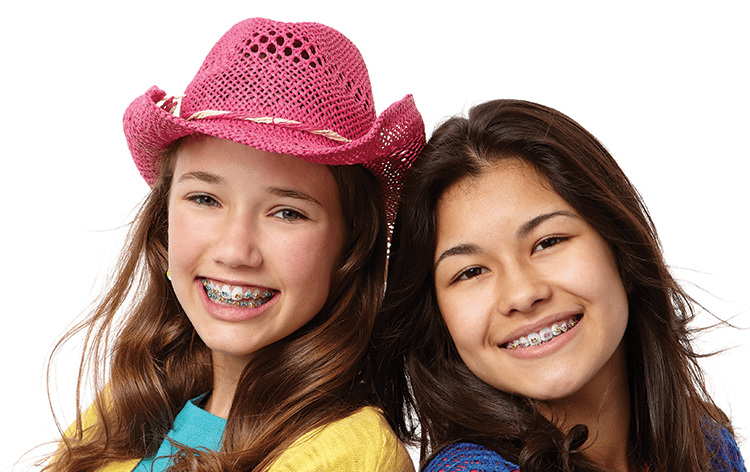 Orthodontics is a dedicated branch of dentistry that focuses on the diagnosis and correction of malpositioned teeth and jaws. Orthodontists are dental specialists who have undergone an additional 2-3 years of specialty training to identify, diagnose and treat these conditions. Specifically, orthodontists are trained to provide treatments that can straighten teeth and improve smile esthetics – such as braces or Invisalign! Choosing the right orthodontist for your family is important to ensure that you receive the best possible care. There are quite a few things to consider when choosing
an orthodontist or a general dentist
. Let's talk about the most important factors.
Use of Technology
Orthodontists combine their expertise and technology to improve patients' health and self-esteem. One of the benefits of technology in dentistry is that it makes treatment more affordable and convenient for patients. Technology like Invisalign and digital scanners helps to make orthodontic treatment easier and more accessible for more patients than ever before. Orthodontists who are current with the latest technology can offer patients more treatment options for their treatment. Be sure to ask your orthodontist about the technology they use in their practice.
Experience and Training
When choosing an orthodontist in Calgary, it's important to make an informed decision based on your research and your gut instincts. You'll want to select an experienced orthodontic professional who has specialized training and experience in the type of orthodontic treatment you are seeking. If the orthodontists in your search are highly rated, this may be a good sign. However, it's still essential to make an appointment with the orthodontist to discuss your particular needs. The right orthodontist will have undergone training at an accredited orthodontic residency program in Canada, and should have a strong track record in providing high-quality care. It is important to choose an orthodontist and not a dentist. It is also important to choose someone who has treated many patients with your condition and with whatever appliance you are interested in (i.e. metal braces, ceramic braces, lingual braces, Invisalign, etc.) You can also request to see pictures or samples of their previously completed treatment and inquire about their pricing. These are one of the things to look for. Be wary of any orthodontist who refuses to answer your questions or gives you an unsatisfactory answer.
Invisalign Provider Level
Invisalign is an excellent option for straightening teeth and correcting bite problems. It can also help you have a great smile. Unlike traditional metal braces, Invisalign is virtually invisible. It is a great way to improve your appearance and self-confidence, as well as your dental health. When it comes to choosing an orthodontist for Invisalign treatment, an orthodontist that has a lot of experience and expertise with Invisalign is the right one for you. Invisalign providers are awarded different status levels depending on the number of cases and amount of experience each orthodontist has with Invisalign. If possible, always seek treatment from a Diamond or Diamond Plus Invisalign provider as this is the highest tier and these providers have the most experience. You want to find an orthodontist who has treated many patients with Invisalign as some people will not benefit from this procedure. The ability to deliver successful treatments with this treatment approach is essential. Also keep in mind that with Invisalign, you will need to wear your aligner trays for between 20 and 22 hours every day. Depending on your needs, the treatment can take anywhere from a few months to 1-2 years. If your orthodontist or dentist makes you feel like you don't need to wear them as much or that the treatment is faster than it actually is, beware.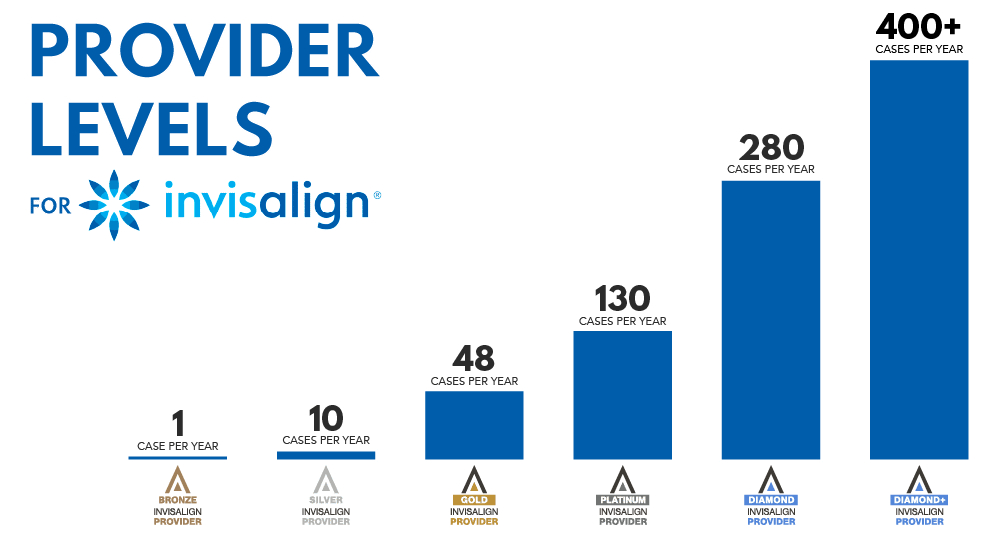 Fair Pricing (Get Multiple Quotes)
It's no secret that finding the right orthodontist can be a daunting task. There are so many options out there, and it can be hard to know where to start. When choosing an orthodontist, you also have to consider the price of their services. One of the most important things you can do is get multiple quotes from different orthodontists. This will help you compare prices and services, and it will also give you a chance to see how each orthodontist operates. For example, some may offer payment plans, while others may not. And, of course, you'll want to make sure you'll receive a fair price. You don't want the lowest price, nor do you want the highest price – choose something in the middle. Google is your friend when it comes to finding fair pricing for services. When you've narrowed down your search to a few orthodontists, be sure to ask about their payment plans and financing options. Make a list of all the information that you have researched. This will help you make an informed decision about which orthodontist is right for you and your family. Your goal shouldn't be to create a bidding war, but rather to get a sense of what each orthodontist offers in terms of services and what they charge for their services. It's also important to ask about the length of the treatment plan. Some orthodontists may try to upsell you on unnecessary treatments, so be sure to ask about the estimated length of the treatment plan. In general, you can expect to be in braces or Invisalign for 1-2 years with 1.5 years being the average length of treatment.
Comfortable
Orthodontists have a very important job. They are the ones who make sure our teeth are straight. But that's not all they do. They also play a vital role in our self-esteem. A good orthodontist will make sure you feel comfortable and confident in your smile. And that is worth its weight in gold. Think about it. How many times have you seen someone with a beautiful smile and thought, "I wish I had a smile like that?" Well, orthodontists can make that happen. They can give you the confidence to show off your smile and the world. And that's priceless. The orthodontist you choose should be able to answer all of your questions. Questions like, "What is the estimated length of treatment?" and "What are your payment options?" They should also be able to provide you with before-and-after photos of their previously completed treatments. This will give you a good idea of what to expect from the treatment.
Convenience
One of the tips for choosing an orthodontist for your family or for yourself is to find an orthodontic clinic that is near you or is easily accessible to you. When you're considering an orthodontist, it's important to take into account the location of their office. You may need 10-20 visits to the office over the course of your treatment, so you want to choose an orthodontist that is
conveniently located for you
. Driving across town to pick up a child from school, then driving back across town to take them to the orthodontist, and then dropping them back at school, can be very time-consuming. And it's not a one-time visit – it's a series of checkups and orthodontic adjustments, so you'll be visiting the orthodontist multiple times. Therefore, location is a very important factor to consider when choosing an orthodontist.
Seek Unbiased Recommendations
It's important to choose the best orthodontic clinic that is right for you and your family. You have to be crucial when finding a family orthodontist. If you're looking for unbiased recommendations, consider asking your friends and family. Chances are, someone you know has already been through the process and can give you an honest assessment of their experiences. Questions to ask are: Where is their clinic located? Do they take patients of all ages? What is their treatment like? What are their payment plans? What is the doctor like? What are their staff members like? Something like that. Their personal stories and experience in a specific orthodontic clinic can help you navigate your way to finding the right dentist for you and your family. People you know can recommend an orthodontist that you might just like. You should also check online reviews. Not all reviews are accurate, and some people may be more inclined to leave a negative review about their experience while others who had positive experiences may not think to leave a review at all. However, online reviews can still give you a good idea of what to expect from an orthodontist. Remember, everyone's smile is unique, and what worked for one person may not be right for you. Ultimately, the best way to find the right orthodontist is to schedule a consultation so you can get a feel for their personality and approach to care. By taking the time to find unbiased recommendations, you can be confident that you're making the best decision for your family's orthodontic needs. But one thing is for sure, orthodontists in Canada have to go through a ton of work to get where they are. The education itself often takes place over a period of 10 or 11 years. Therefore, if you are seeing an orthodontist in Calgary, you can know for sure that they are educated. What you may not be aware of is their continuing education and training. There are many opportunities for orthodontists to take courses and attend conferences. Continuing education allows orthodontists to stay current with new technologies and treatments. It also allows them to keep their skills competitive. And as technology changes, so does the field of orthodontics. New braces are constantly being developed, and new treatments are always emerging. Therefore, it's important for orthodontists to stay current with the latest advancements. When you're considering an orthodontist, be sure to ask about their education and training. This will give you peace of mind knowing that you're choosing an orthodontist who is up-to-date on the latest advancements in the field.
Flexible Hours
There are few things more frustrating than trying to make an appointment with an orthodontist who doesn't have flexible hours. It's like they don't understand that people have other commitments, like school and work. And forget about trying to make a last-minute appointment; it's practically impossible. This is why it's so important to find an orthodontist with flexible hours. That way, you can actually schedule appointments that fit into your busy life. And if you ever need to reschedule, it won't be a huge hassle. You should make sure that the orthodontist's office has good hours. That way, you can make appointments that fit into your schedule, instead of the other way around. And if you ever have an emergency, you know that you can always get in touch with someone who can help. Extended hours are also a huge plus. If you ever need to make a last-minute appointment, you won't have to worry about the office being closed.
Final Thoughts
Choosing the right orthodontist for your family is a big decision. You want to make sure that you're getting the best possible orthodontic care for your family as orthodontic treatment is a very big investment. And while online reviews can be helpful, they should never be your only source of information. It's also important to consider things like education and training, as well as location and hours of operation. There are many great options that can be found on Google when you search, but it's important to be critical when choosing the right one for you and your family. By taking the time to do your research, it gives you confidence that you're making the best decision for your family's dental care needs! Getting braces or Invisalign should make you feel confident that you have an excellent smile.