How to Become an Orthodontist in Canada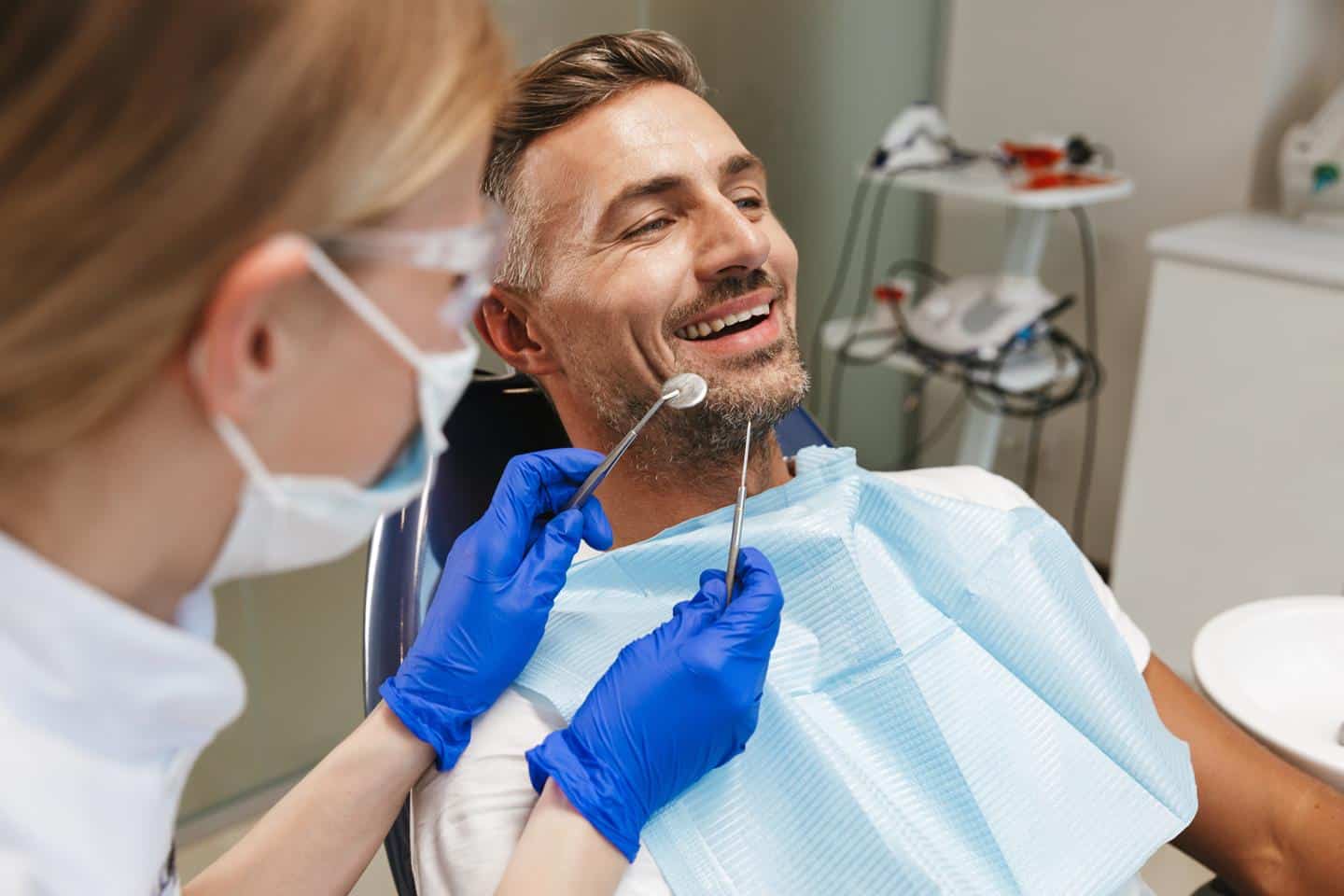 If you have an interest in becoming an orthodontist or are just looking for up-to-date information on the subject, this guide will provide you with everything you need to know. Our team of talented orthodontists in Calgary are part of a select few that have successfully navigated this process. 
Becoming an orthodontist requires dedication and commitment, but it can be a rewarding career. Orthodontists help patients achieve straight, healthy smiles that can last a lifetime! Orthodontists often work with patients which is why they must have excellent communication skills. They must also be detail-oriented and possess good manual dexterity. 
 If you have these qualities and are interested in straightening teeth and crafting beautiful smiles, orthodontics may be the right career choice for you!
Timeline & Process
Becoming an orthodontist requires 10-11 years of university education (or more) after the completion of high school.
Undergraduate Degree
After high school, the first step towards a career in orthodontics is to complete a four-year undergraduate program where you will earn a bachelor's degree – such as a Bachelor of Science. Once you have completed your bachelor's degree, you will then be able to apply to dental school. There are only ten universities in Canada that offer a program in dentistry, so the competition is fierce.
Applying to dental school is a very competitive process in Canada. In order to maximize your chances of admission, you should ensure that you keep your GPA as high as possible during your undergraduate degree. A GPA of 3.8 would be considered competitive for admission to dental school; however, having a high GPA is by no means a guarantee of getting into dental school. Therefore, you should try to get as much volunteer and research experience in dentistry as possible as this will not only look good on your resume but will give you a chance to explore the field of dentistry and see if it is the right fit for you.
The admissions requirements for each school vary, but you can expect to write the Dental Admission Test (DAT) as part of the application process. You will also be required to submit your transcripts, letters of recommendation, and a personal essay.
Dental Admissions Test (DAT)
The DAT is a standardized test that is a prerequisite to applying to dental school in Canada and the United States. It covers topics such as biology, chemistry, reading comprehension, and perceptual ability. The DAT is administered by the Canadian Dental Association (CDA). The DAT is basically the dental version of the MCAT.
There are 4 subjects that are covered by the DAT:
1. Survey of Natural Sciences – This section tests undergraduate-level biology and chemistry. As dentistry is a healthcare field, a strong understanding of the sciences is obviously important for success in the field.
2. Perceptual ability – This section tests your ability to use your problem-solving skills to solve visual and 3D problems.
3. Reading comprehension – This section tests your ability to read, analyze and interpret the written English word.
4. Dexterity test – This section tests your ability to carve a cylindrical soap bar accurately into a specific geometric shape. As manual dexterity is critical to the practice of dentistry, this section is very important.
For more information about the DAT in Canada, we would advise you to visit the website of the Canadian Dental Association which administers the test. On their website, you can also purchase exam study materials. There are also several third-party courses online that have study material for the DAT. We would highly recommend investigating these options as many students find it very helpful for their DAT studying. A good course that has received high reviews is the Kaplan DAT course.
Dental School
Once you are accepted into dental school, you will usually complete four years of dental education and training. During your fourth year, you will have the opportunity to do a rotation in orthodontics. This is a great way to get experience in the field and see if it is something you are interested in pursuing.
When you graduate from dental school, you will then be awarded a Doctor of Dental Surgery (DDS) or a Doctor of Dental Medicine (DMD) degree. There is no difference between the two degrees and they are both equally recognized by the provincial dental licensing bodies across Canada.
After completing dental school, you will then need to take the National Dental Examining Board of Canada (NDEB)'s licensing exam. Once you have passed this exam, you will then be allowed to license as a dentist and practice dentistry in Canada. Keep in mind, the exam is not easy and is held only once a year.
Orthodontic Residency
Once you have successfully completed all the components required to become a dentist, you must then apply for admission into an orthodontic residency program. It takes an additional two to three years to complete a specialty in orthodontics specialize in orthodontics. When you graduate from your orthodontic residency, you will be awarded a Master's degree.
Once again, getting in is the hardest part. There are only about 20 orthodontists that graduate on average per year in Canada, and there are only 6 orthodontic schools in all of Canada!
That is why it is very important to get the highest grades in dental school possible as only the top students are accepted into orthodontics.Following completion of your orthodontic residency program, the final hurdle in becoming a certified orthodontist in Canada is to then take the National Dental Specialty Examination of Canada (NDSE) – the licensing exam for dental specialists.
Once you have passed this exam, you will then be allowed to license as an orthodontist in Canada. This exam is held only once a year and is a very difficult exam to pass. The exams are designed to test your knowledge and clinical skills in the field of orthodontics. This is the final step in order to becoming an orthodontist.
To find out more about the NDEB and NDSE exams, we would advise you to visit their websites. But before you are allowed to take these exams, you'll first need to gain admission into a dental school and then into an orthodontic residency. To do that, you'll need stand out from the competition, and that's what our next section is about.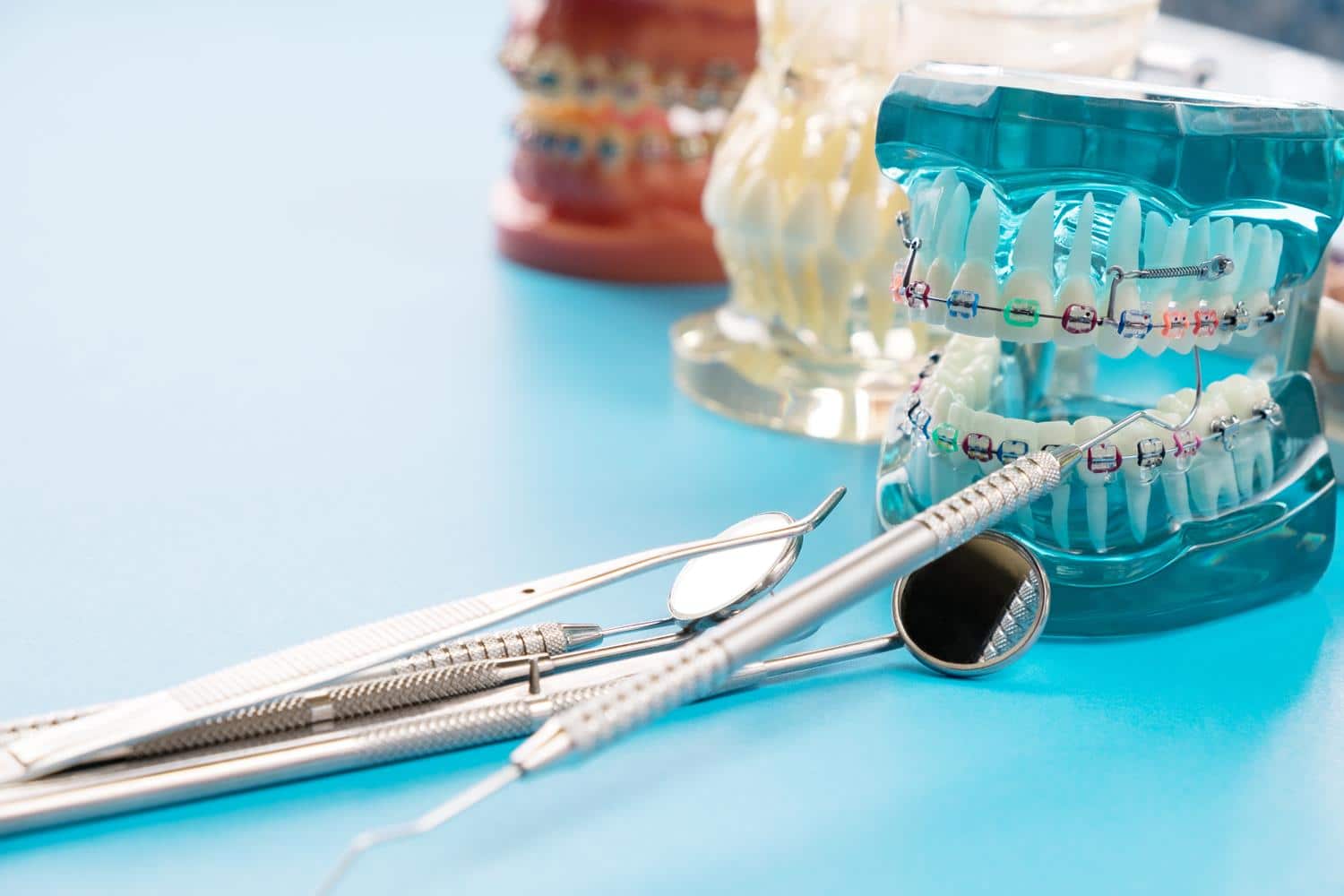 Standing Out From The Competition
As the competition to get into an orthodontic residency is fierce, it is important that you try and make yourself stand out from the crowd in order to even be considered for admission. Here are just a few things to keep in mind when preparing and doing research in order to stand out from the competition: 
Prepare From Day 1 of Dental School
To become a good orthodontist, start preparing for admission to an orthodontic residency program from day 1 of dental school. You have to be determined and dedicated to become an orthodontist. Ask yourself why you want to become an orthodontist and what you will bring to the field. Your answer to these questions will help you stand out when applying for residency programs.  
Know Your Competition
When you are applying for orthodontic residency programs, you will be competing against other dental school graduates who also want to become orthodontists. Make sure you try to make yourself stand out in some way. What are your strengths and weaknesses? What do you offer? Chances are your competition is all very strong in terms of their academic achievements. So it is important to try and find a way to stand out. 
Know Your Timeline
When do you want to start your orthodontic training? Do you want to start right after you complete your dental school education or take a few years off first? It's important to have a timeline in mind so that you can plan accordingly. 
Know Your Budget
Orthodontic training is not cheap. Make sure you have a realistic budget in mind so that you don't end up in debt. The total cost of tuition can be over $30,000 per year. Visit the website of the orthodontic programs to find out the cost of each school as they can vary widely.
Know Your Goals
What do you want to accomplish with your orthodontic training? Do you want to open your own practice or work for someone else? Do you want to focus on a certain area of orthodontics? It's important to have goals in mind so that you can make sure the orthodontic residency program you choose is a good fit for you.
Not all orthodontists are created equal. Some focus on kids, while others focus on adults. Some specialize in Invisalign, while others focus on traditional braces. It's important to know who your target market is so that you can cater to their specific needs. Your research should include finding out what type of patients you want to treat and what type of orthodontic practice you want to have.
Participate in Extracurricular Activities
In addition to getting good grades, it's also important to participate in extracurricular activities. This includes things like volunteering, joining professional organizations, and participating in research projects. These activities will not only make you a more well-rounded applicant, but they will also give you the opportunity to network with other dentists and orthodontists.
Get Experience in the Field
One of the best ways to prepare for a career in orthodontics is to get experience in the field. This can be done by working as an assistant in an orthodontic office or by shadowing an orthodontist. You can also try to do research in orthodontics during dental school. You'll be a much more attractive candidate for residency programs if you have experience in the field.
Start Preparing Your Application Early
The earlier you start preparing your application, the better. This includes things like gathering letters of recommendation, completing research projects in orthodontics, taking the required exams, and writing your personal statement. By starting early, you can make sure that you have everything in order and that your application is as strong as it can be. And as a side note, making it clear that orthodontics is something you are excited and passionate about on your application can make a huge difference to the admissions committees at orthodontic programs.
Be Persistent
Applying to orthodontic residencies is a competitive process. If you don't get in the first time, don't give up. Only one out of every ten applicants makes it into a residency program due to the competition. Many applicants apply numerous times before ever being accepted. Keep applying and eventually, you should get the chance to achieve your dream of becoming an orthodontist. Becoming an orthodontist certainly requires a lot of patience, perseverance and dedication.
What Does An Orthodontics Program Entail?
Orthodontics is a branch of dentistry that deals with the diagnosis and correction of malpositioned teeth and jaws. Although orthodontics has been around for centuries in some form or another, it was not until the late 19th century that it began to be practiced as a specialty. In Canada, orthodontics is a regulated profession, and orthodontists must complete an accredited orthodontic training program in order to obtain licensure.
Orthodontic training programs in Canada typically last 3 years and include both didactic and clinical instruction. Didactic instruction encompasses coursework in subjects such as anatomy, biomechanics, and statistics. Clinical instruction, on the other hand, gives students the opportunity to gain hands-on experience treating orthodontic patients.Orthodontic training programs also typically require students to complete research projects and a thesis in order to obtain a master's degree. Upon completion of an accredited orthodontic training program, orthodontists must pass national and provincial examinations in order to be licensed to practice. In total, it involves about 6,000 active hours of training in just orthodontics. By the time you graduate, you will treat hundreds of patients while learning about braces, Invisalign, and orthodontics as a whole. There's a lot more to orthodontics than just straightening teeth!
Conclusion
Orthodontists are highly respected dental specialists. Pursuing a career as an orthodontist is quite difficult and complex. To become an orthodontist in Canada is a long and challenging process requiring the best academic performance over 12 years of post-secondary school, but it's one that can be extremely rewarding. By following the steps outlined above, you can give yourself the best chance of being accepted into an orthodontic residency program. And once you've completed your residency and passed the required licensing exams, you'll be able to start practicing orthodontics and helping people achieve the smiles they've always wanted.